Small Kitchen Design For Condo /Apartment Malaysia 2020 | rekatone.com
Minimalist kitchen design to get the most out of the room without sacrificing the design
Today, homes in the urban areas are built in small sizes due to the high value of real estates and density of the population. This also affects the size of the house, one of which is a kitchen. Because of this, more people are looking into minimalist kitchen design to get the most out of the room without sacrificing the design. For those who are looking for kitchen renovation ideas for your condominium or apartment, here are some suggestions for you to explore.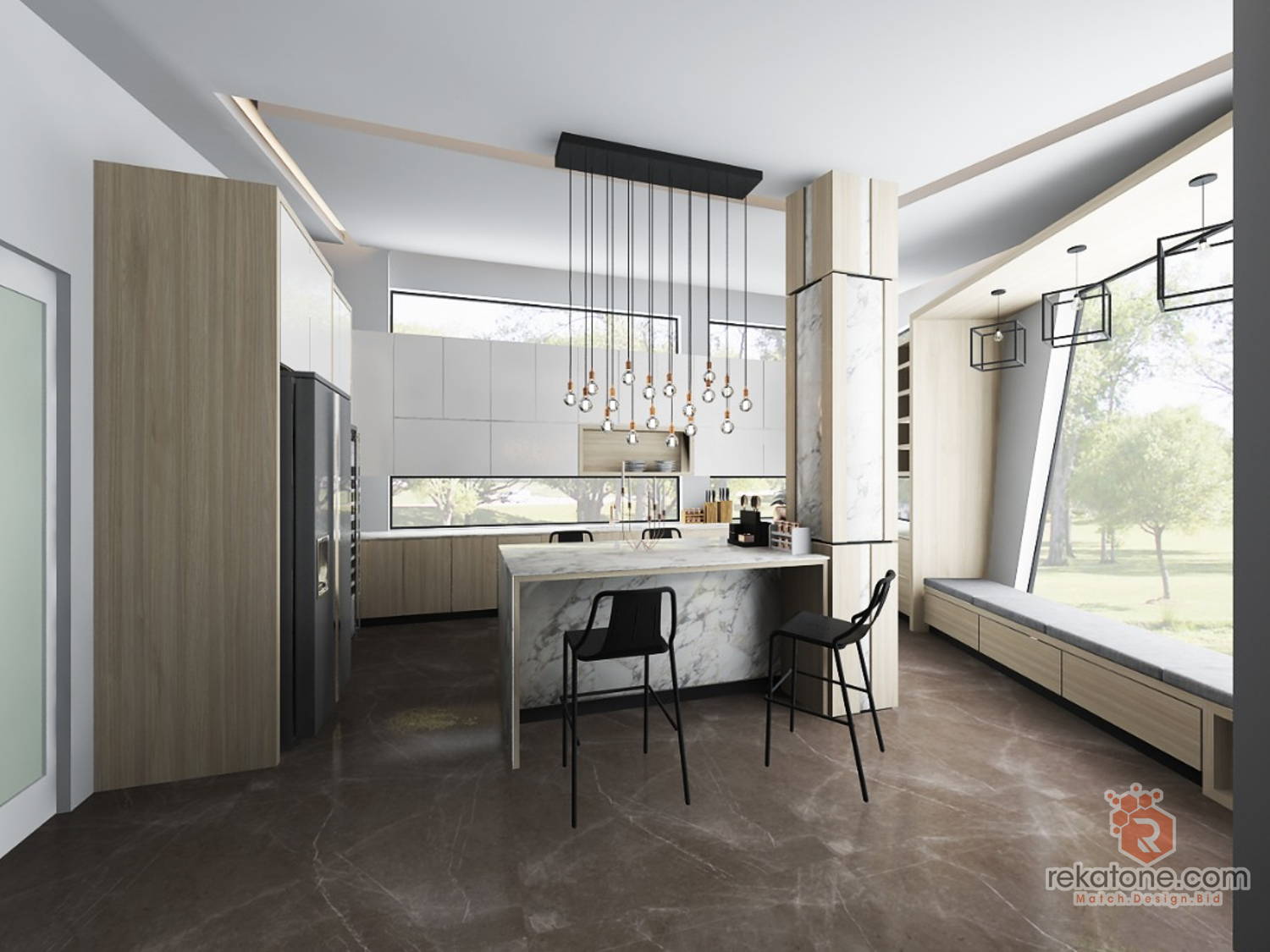 One of the biggest trends these days is a kitchen bar. Maximize your space by using a bar counter or high dining table with high chairs as a separator between your kitchen area and the other part of your house. This will give your kitchen a sleek look and without sacrificing your dining area.
White is very synonymous with minimalist kitchen designs. However, it is very easy to look dirty and can be too boring. Spice up your kitchen by combining it with mounted shelves, funnel lights or ceramics for backsplash areas with a splash of colors.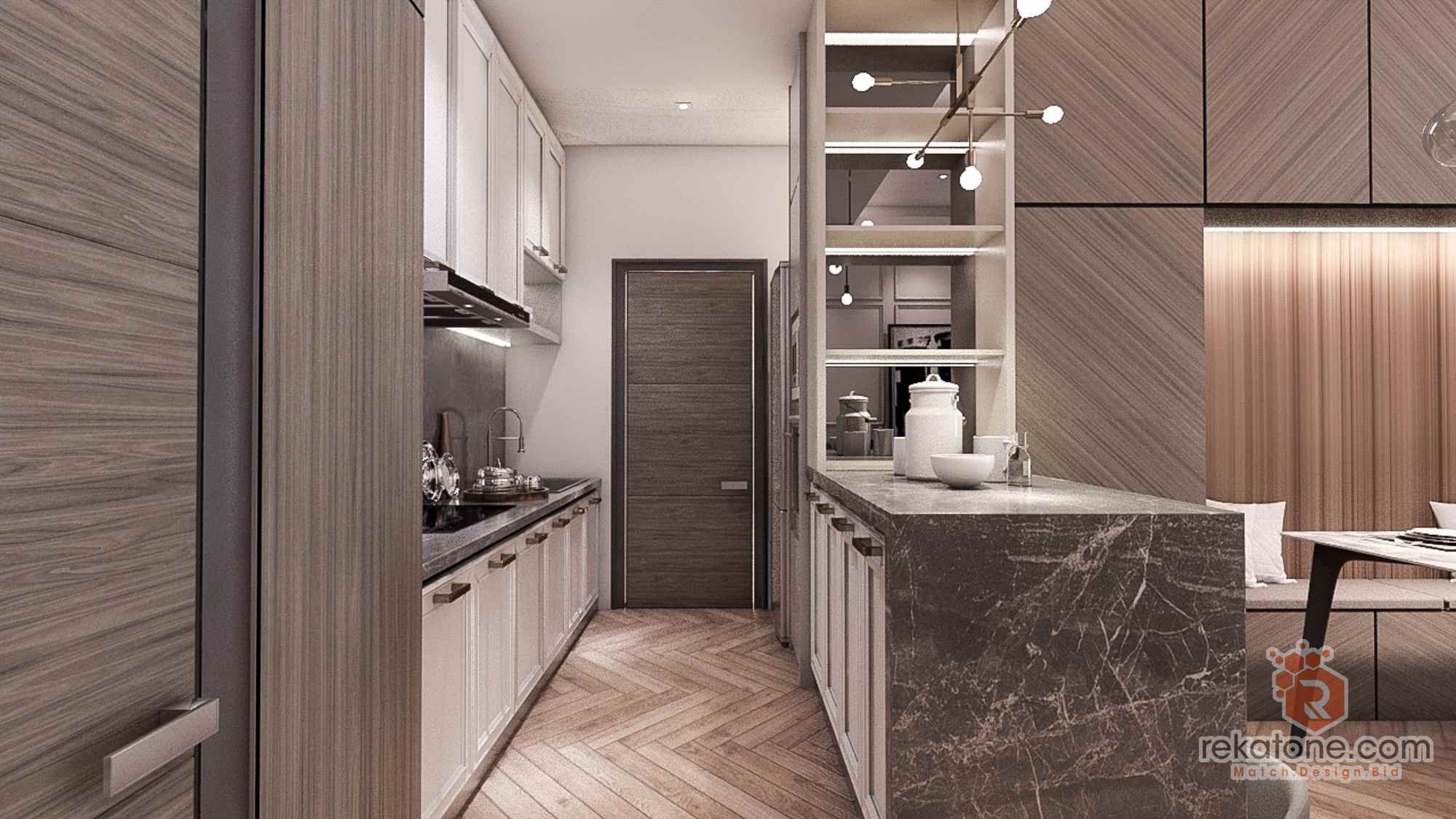 Combination of darker color can help to give a luxurious feel to your kitchen. Colors like Grey, Dark Blue, Green and Red can make your kitchen appear more modern and gives it a minimalist vibe.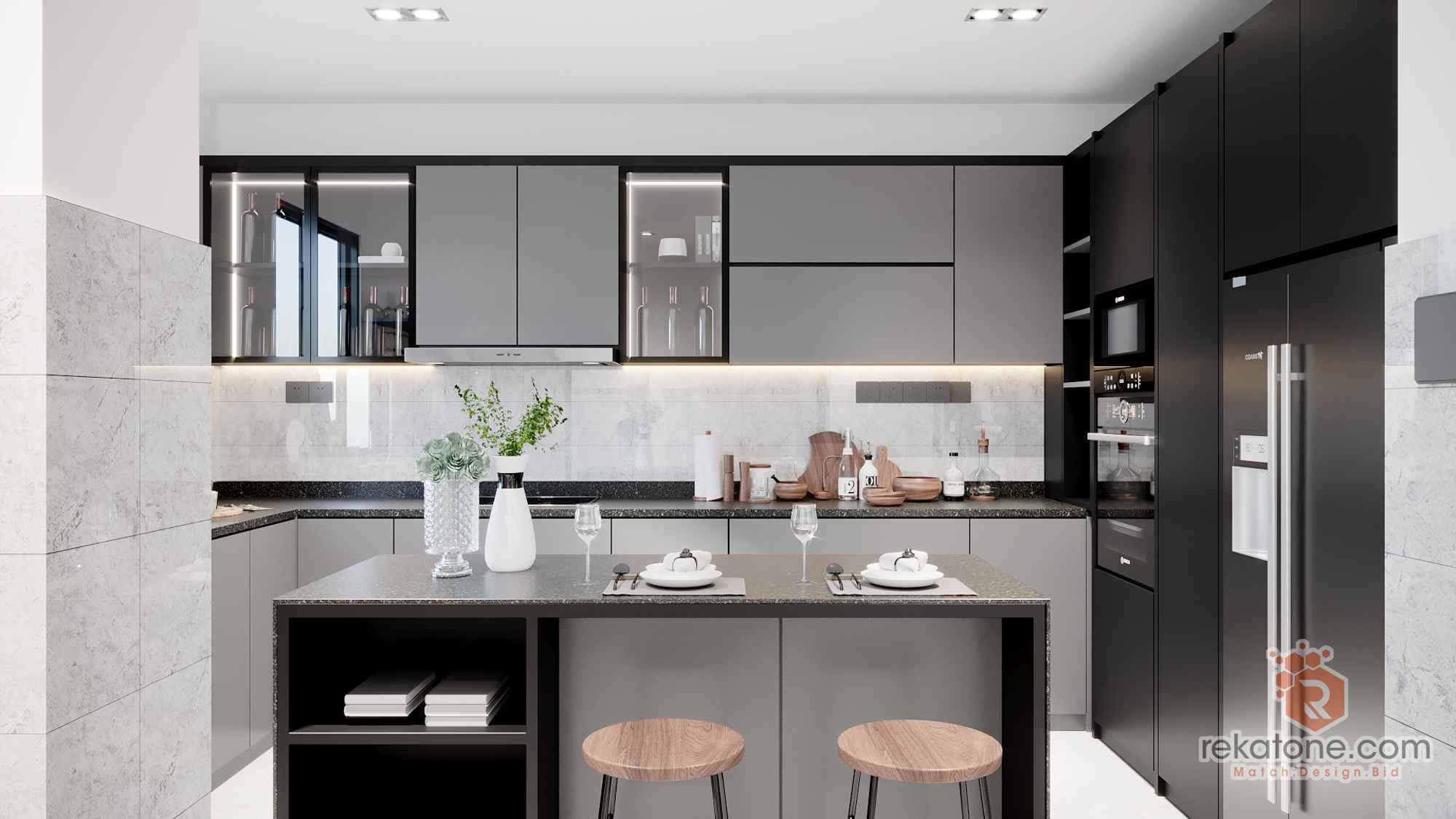 High cabinets selection can maximize storage space for your kitchen. Kitchen Cabinets should have partitions and be positioned in a way that will not interfere with your cooking area. For optimum space savings, you can use rack shelves for small kitchen appliances. You can also put shelves behind cabinet doors, use pegboards to hang cooking utensils, and create secret storage areas to keep your space organized.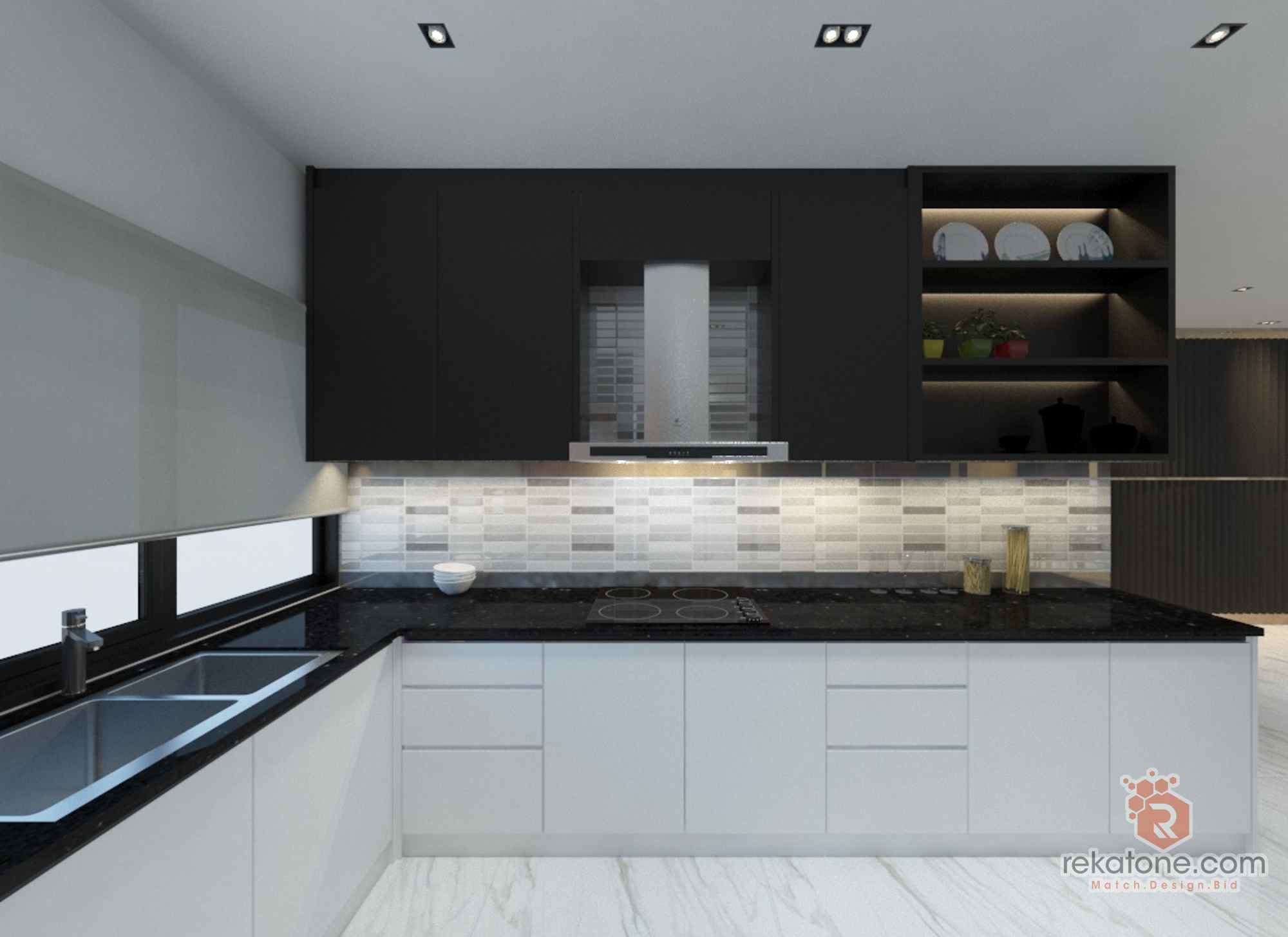 Air ventilation is also very important when cooking to avoid unpleasant smells in your house. You can use a kitchen hood and an exhaust fan in your kitchen to create better ventilation in your kitchen. For extra finishing, a sliding door can also be useful to hide your kitchen area.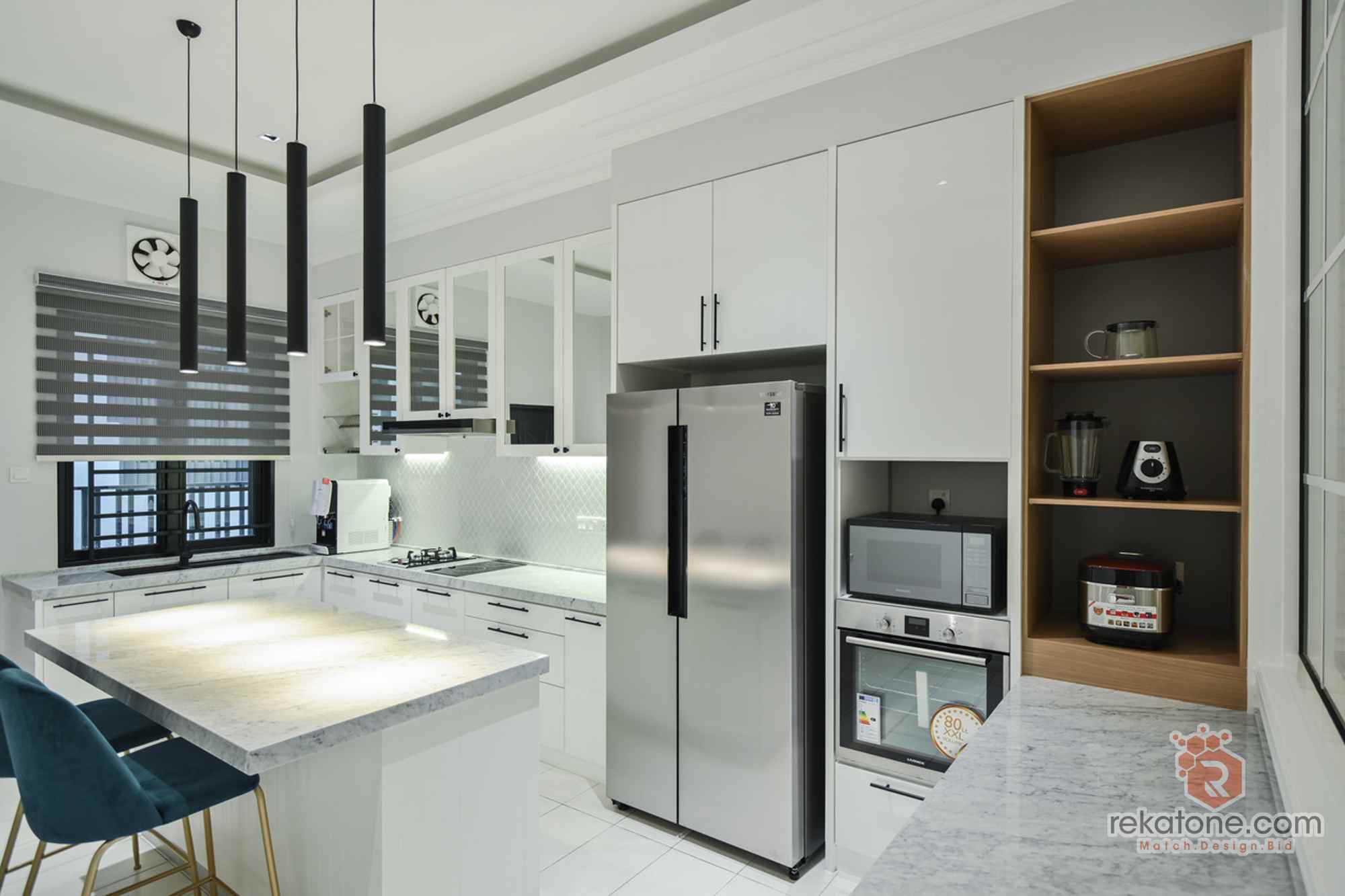 Finally, lighting is very important as it will make your kitchen look spacious and bright. Besides, it can help lighten your mood, create inspiration when cooking and help you see better in the kitchen.
We hope that this idea of Modern Minimalist Kitchen can inspire you in choosing the right kitchen design for your condo or apartment.