Modern Contemporary Interior Design For Malaysian | rekatone.com
Neutral elements and bold colours in modern contemporary interior design.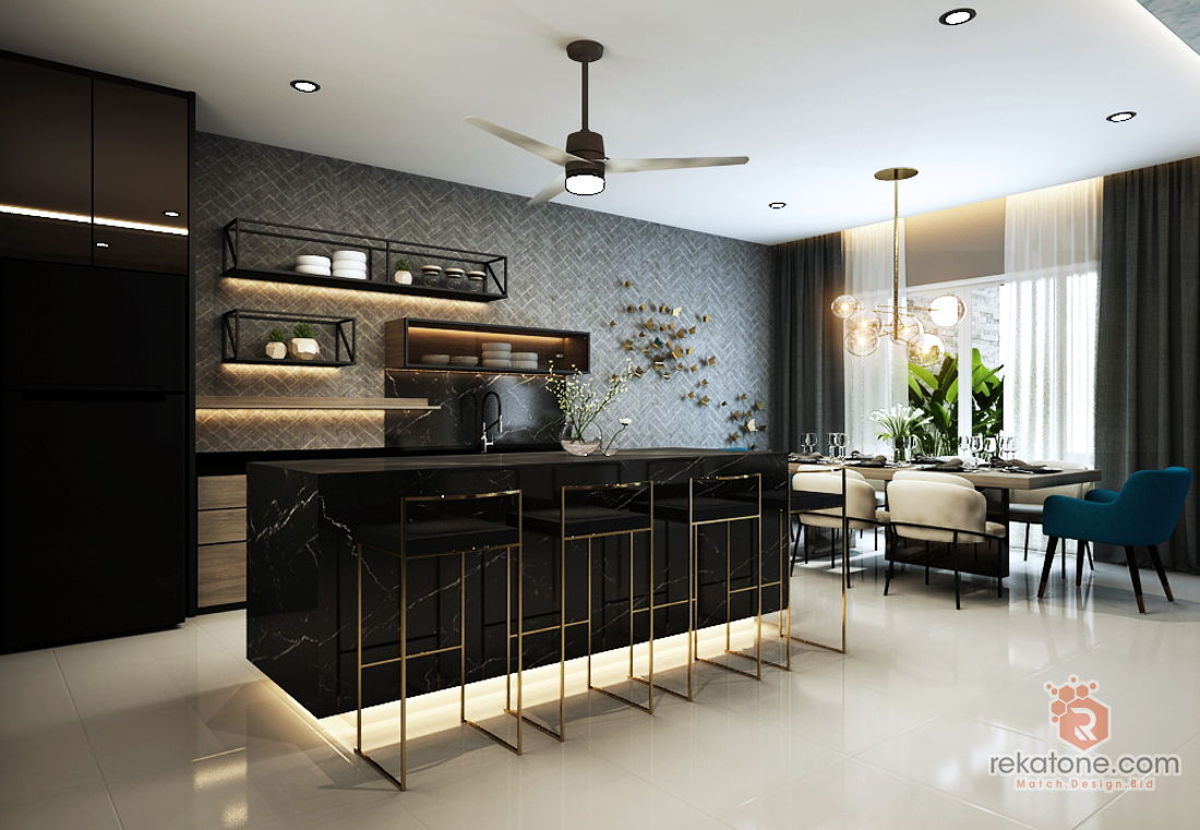 Photo credit: zcube designs
Modern contemporary interior design is one of the designs that has been popular lately. This interior design contains neutral elements and bold colours. They focus on the basics of line, shape, and form to arrange a bedroom with luxury bedding, a warm living room, or a lounge with a variety of comfortable furniture. To create a more vivid and ideal colour effect, you may mix different colours in the interior of your home design by following the tips that our interior designers have kindly shared so that the luxurious interior design of your home can stand out.
1.

Combine Similar Colours for an Elegant Touch
Combining the same colour will create an elegant and aesthetic feel for bedroom modern interior design. However, provided you select different code tones of the same colour type, such as the space above for inspiration. Not to forget, matching coloured furniture and décor will also enhance the final interior design. For sure, the room will look more attractive and majestic. You can incorporate the same colour tones from dark to light to create a more dynamic effect on your room and liven up the modern contemporary interior design of your home.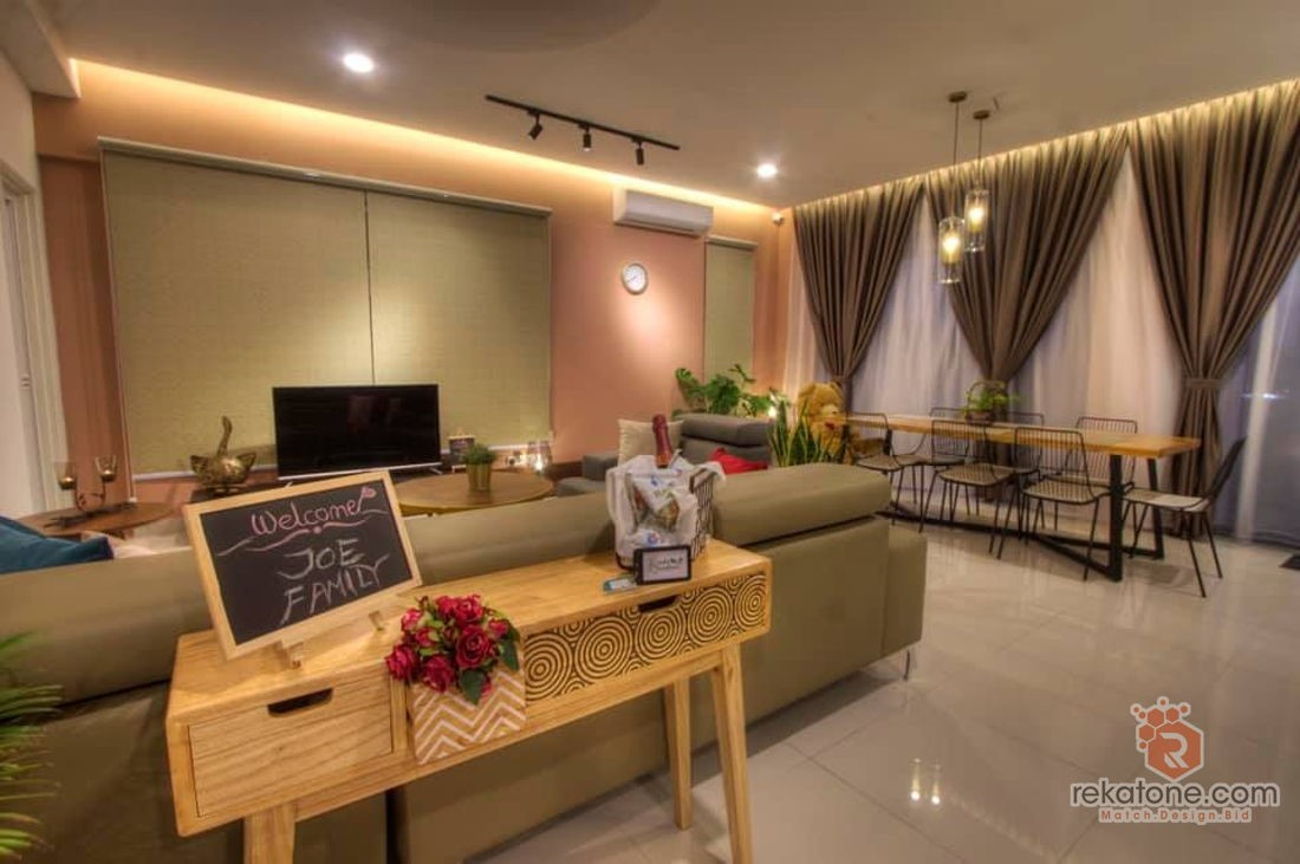 2.

Harmonizing Colours in Accord
Want to have a more diverse interior design? If so, try mixing and matching two or three different colours but with the same nuances to make it look harmonious. Usually, the colours used are soft colours that pamper the eyes, such as light brown, grey, pink or pastel green. Through the matching colour combinations for your modern interior design, it is guaranteed that your home interior design will look more vibrant and the environment will be more comfortable. This is proved by the image above as inspiration. This is the sample of a combination of the three colours above for bungalow interior design, and if seen as a whole, the interior design is stunning, right?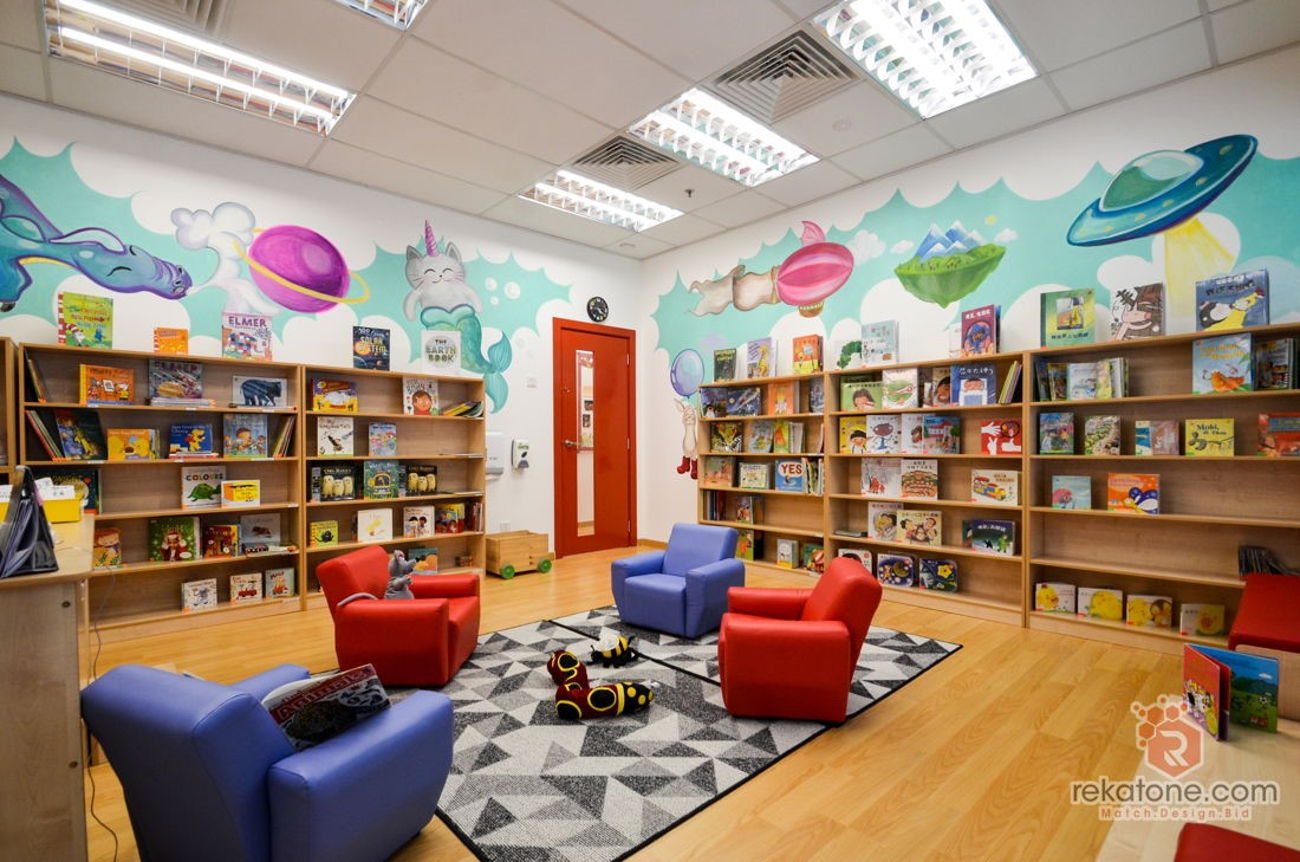 3.

Mix and Match Different Colours with Contrast
Hence, if you want to create a more cheerful and expressive interior design, you can combine dynamic contrasting colours, such as blue and red, which can evoke more in our modern interior design. For a more elegant effect, choose a contrasting colour with a softer tone applied to the space above. Instead of looking neat, the colour combination looks very harmonious and complement the luxury interior of the home. Nevertheless, if you do not favour distinct colours, you can use different colour combinations whose colours are close to each other, such as yellow and orange, yellow and red, or yellow and green. All these colour combinations for modern interior design can still create a cheerful and engrossing feel. The combination of alluring and expressive colours can also come from similar colours, but still different.
Don't be afraid of trying contrasting and akin colour combination ideas that we have shared. Certainly, the creation of a luxury modern interior design will astonish every guest who came to visit your home. Amazing, isn't it?
For more details, feel free to contact our expert interior designers to realize your vision of having a stunning modern contemporary interior design.