Light and Luxurious Modern Home Interiors for Your Living Room 2022 | rekatone.com
The two elements for modern house interiors, which are also the most exemplary instances of how simple decor translates to high-end living room interior design, are light and luxurious interior. This time, the collaboration will offer a collection of mansions living room interior design that evokes a sense of luxury.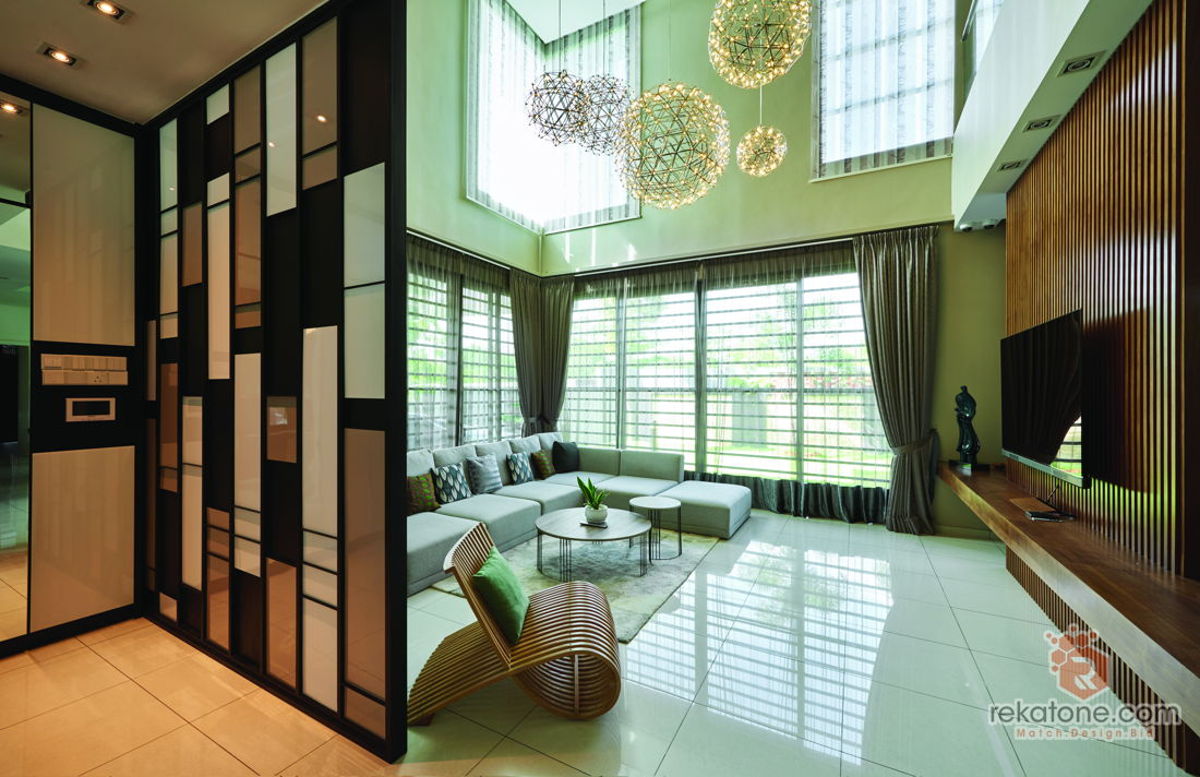 Credit to : Seven Design And Build Sdn Bhd
The double-height lounge space for this mansion home design may eliminate the gloomy feeling within the home by allowing copious amounts of bright natural light into this mansion's living room interior.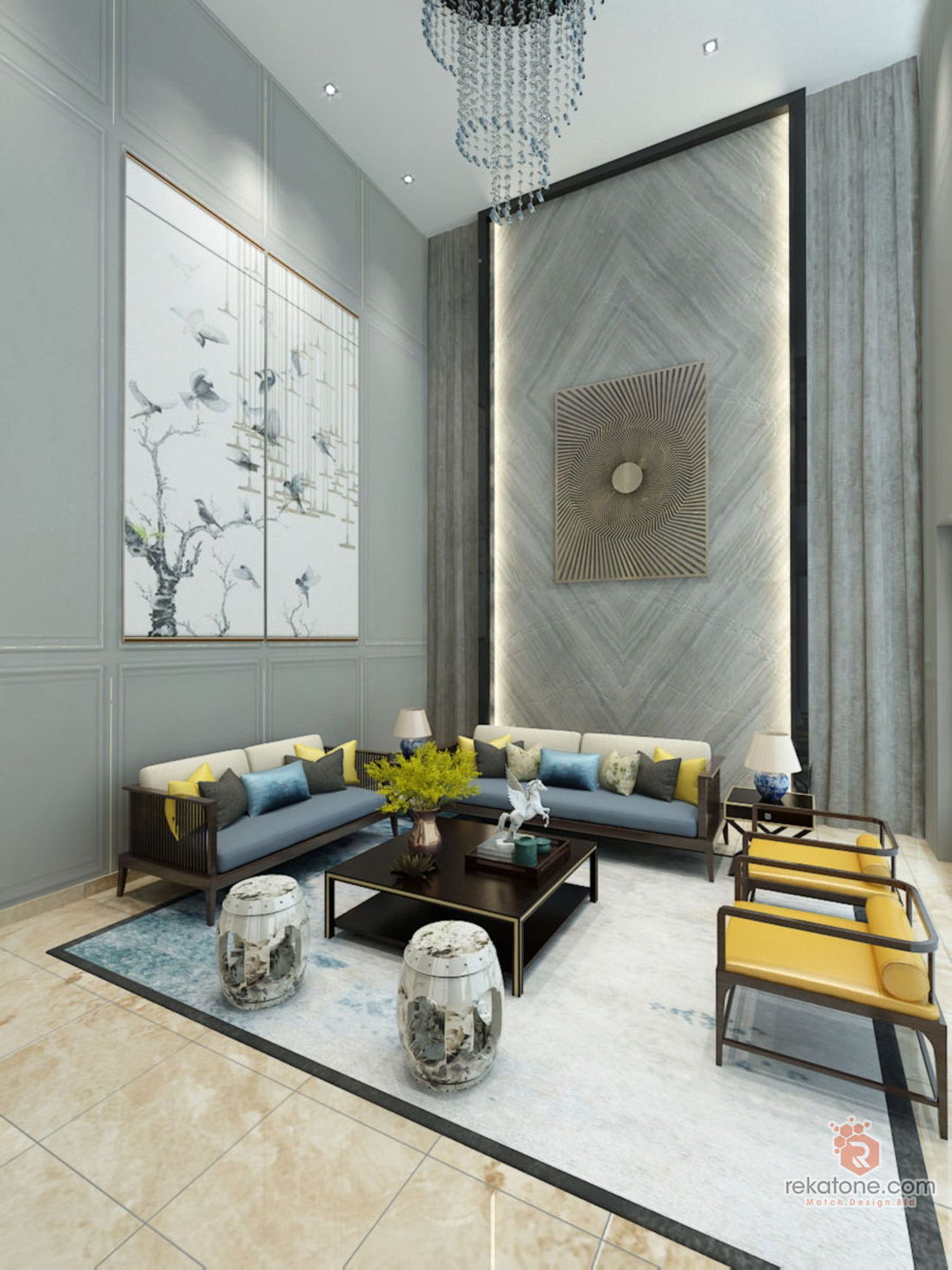 The massive artwork on the blank wall gives this beautiful modern interior house an expansive and romantic feel as time passes.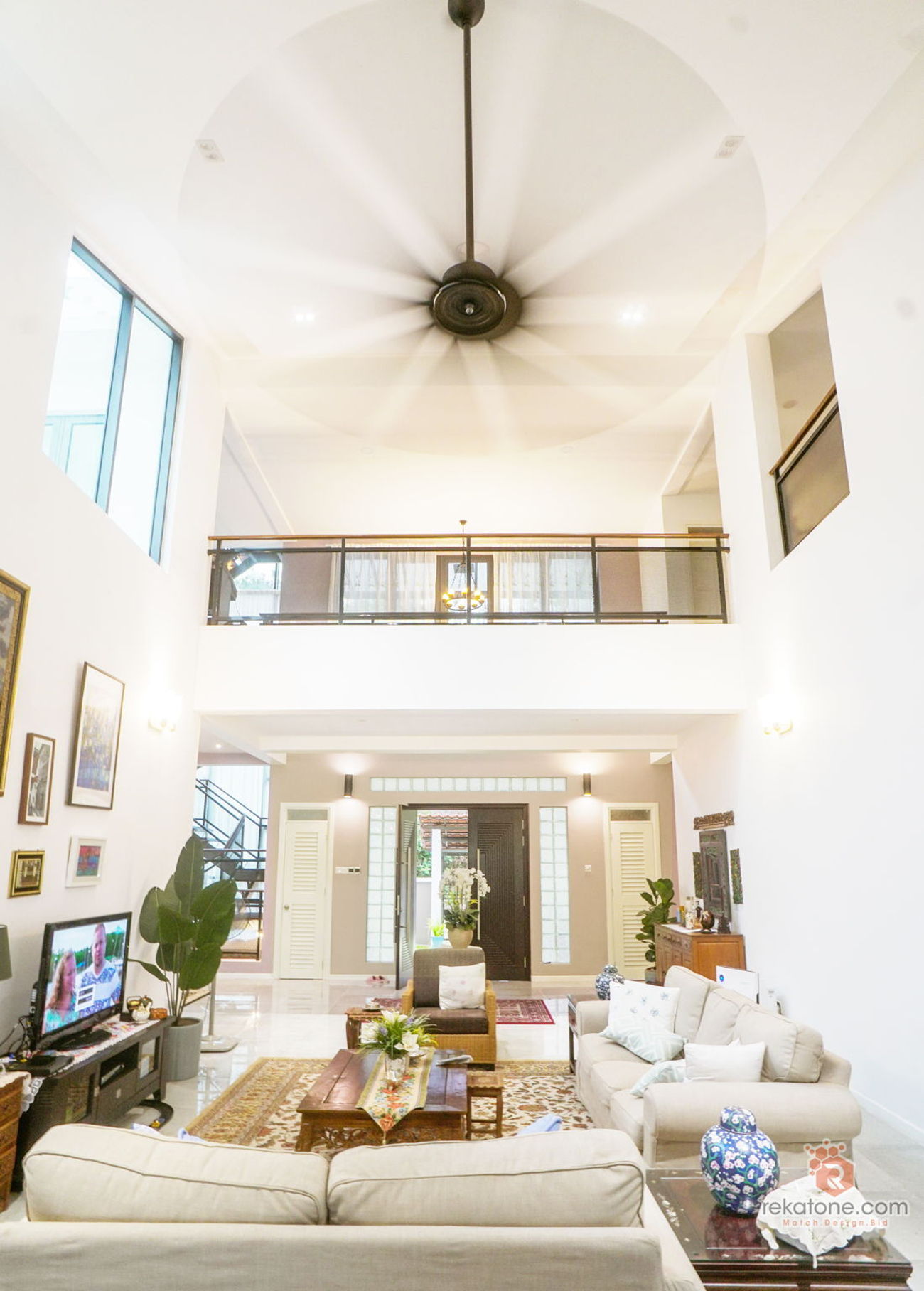 The use of indoor plants will help to bring a sense of calm and nature into this mansion's interior design.
An elegant black and white decor palette exaggerate the expansive lounge scale and open the link for you to view the beautiful scenery at your home exterior design.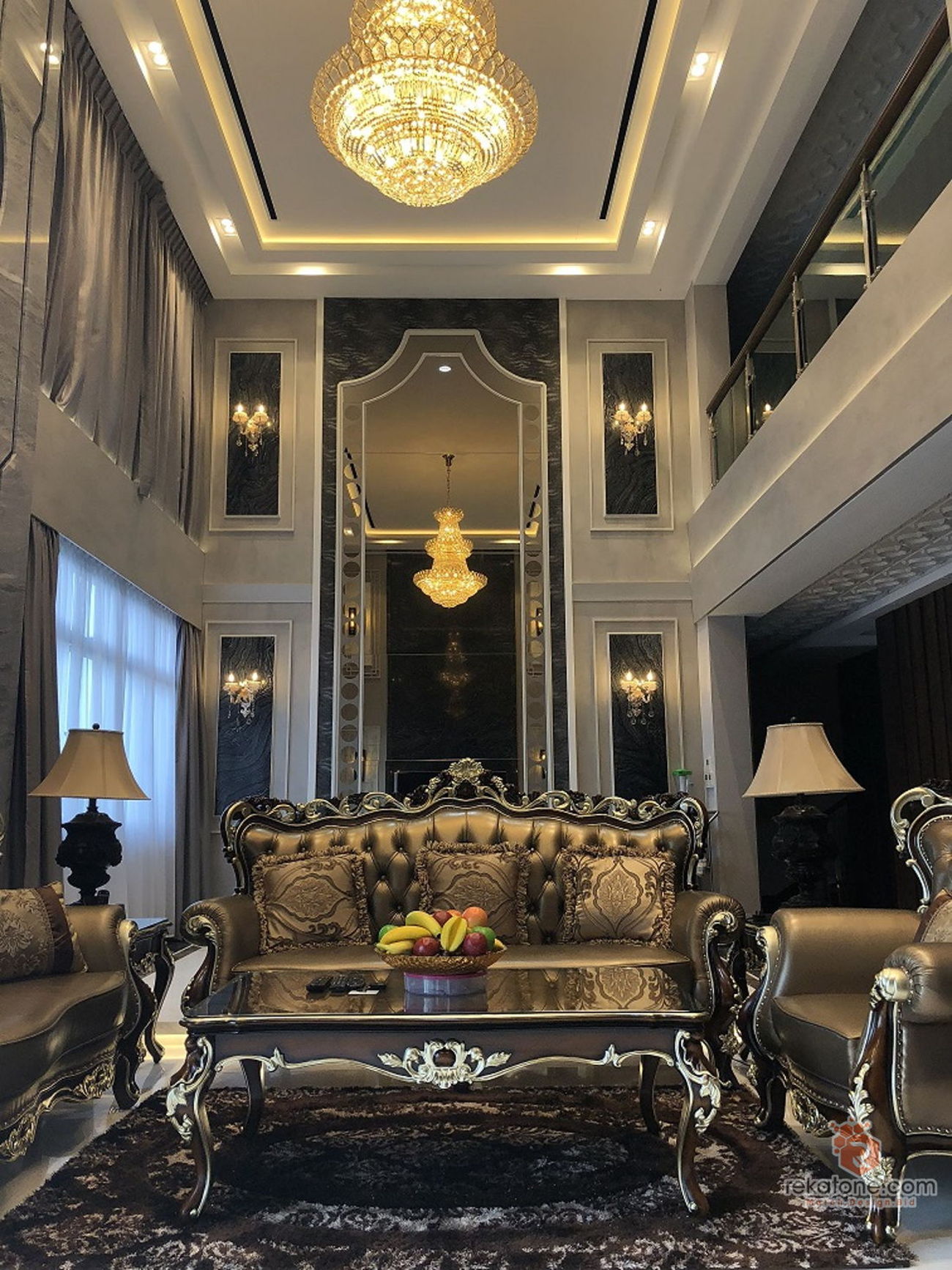 Besides that you can also add other luxury accents to your living room design, such as a trendy large mirror, to make it feel more spacious and luxurious interior design look.
To look elegant and trendy, luxury home design does not necessitate extensive renovation; instead, meticulous preparation in decorating the modern interior design of the room is required.
Do you want to decorate your home with a stylish and fashionable interior design? We do provide consultation and save costs on your interior design by using eBidding. To get to know more about our service, click here to get a free quote.