5 amazing color schemes for creating a Malaysian style luxury kitchen interior design | rekatone.com
We have compiled 5 colours in performing luxe and it is worth keeping it for creating luxury kitchen interior design.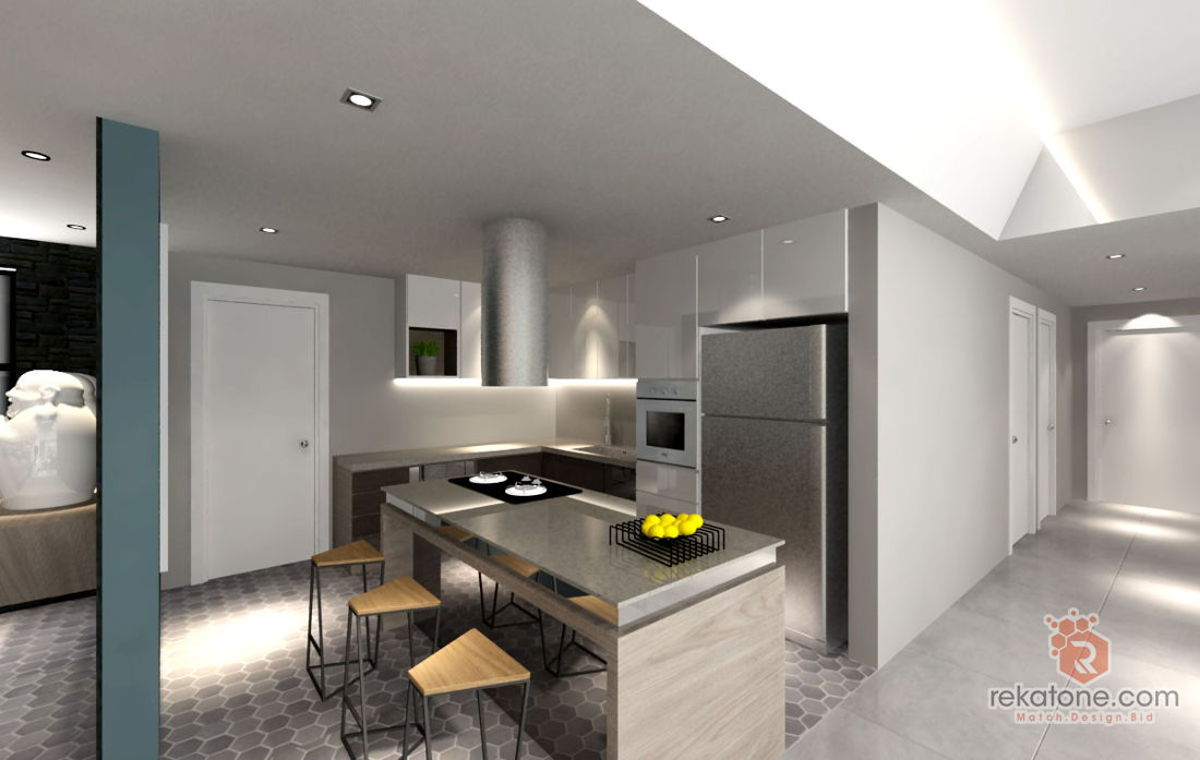 The kitchen is one of the most heavily trafficked rooms within our home space and thus the kitchen always is the major area that required interior design and renovation compared to other functional rooms at home. To create a timeless kitchen interior design, the plan in colours plays a critical role to enhance the space. We have compiled 5 colours in performing luxe and it is worth keeping it for creating luxury kitchen interior design.
1.

All shades of Grey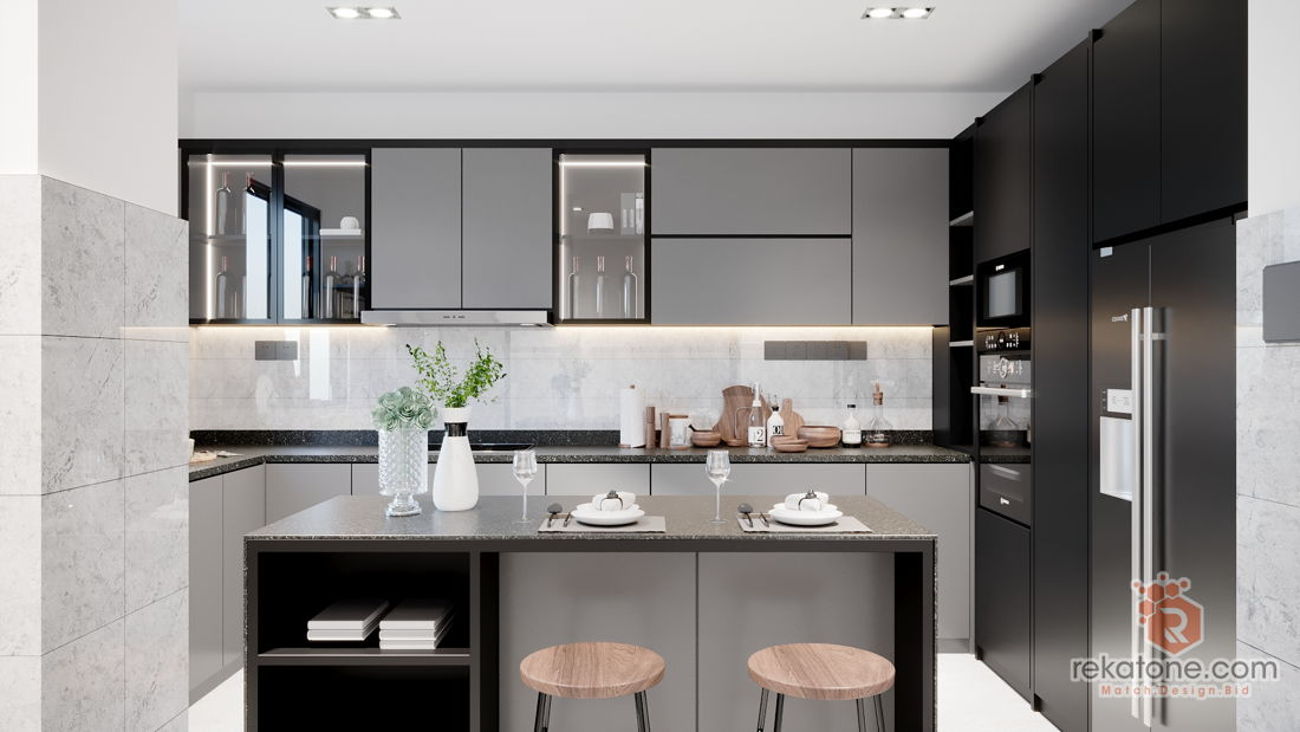 Each colour scheme has its unique and personality in giving our kitchen look luxurious. The first to introduce is getting your kitchen luxury with all shades of greys. The shades help to create a modernist and luxury kitchen interior design for your home. Pair the shades with white marble to perform a cooling atmosphere within the space.
2.

White on white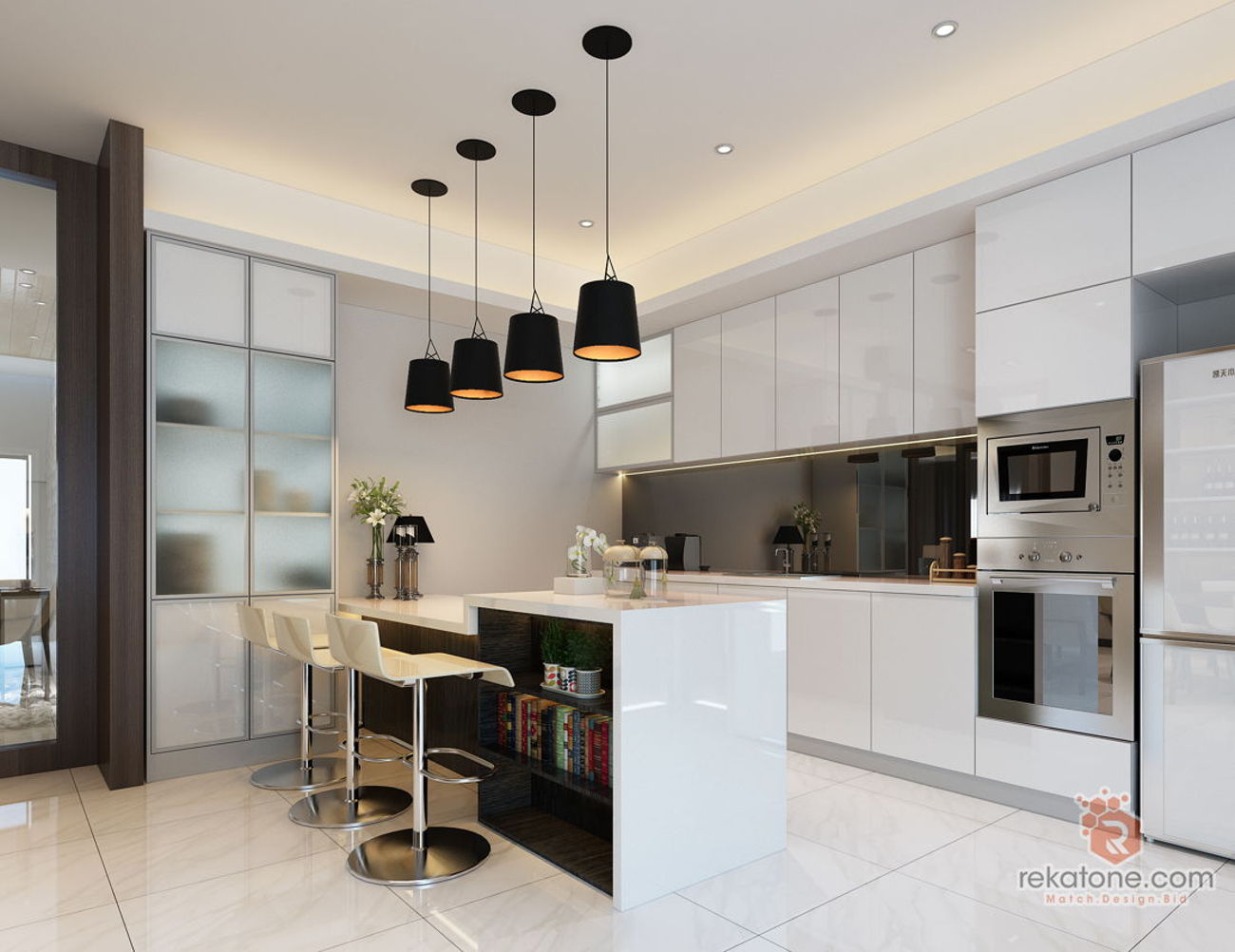 White kitchens have always been a favourite among Malaysian homeowners today because of their capability in performing a simple, clean and yet luxury interior design. The luxury behind white kitchens is that it makes space appear to look larger and spacious. Hence, it is very beneficial for homeowners who own a small kitchen in their homes.
3.

Warm Neutrals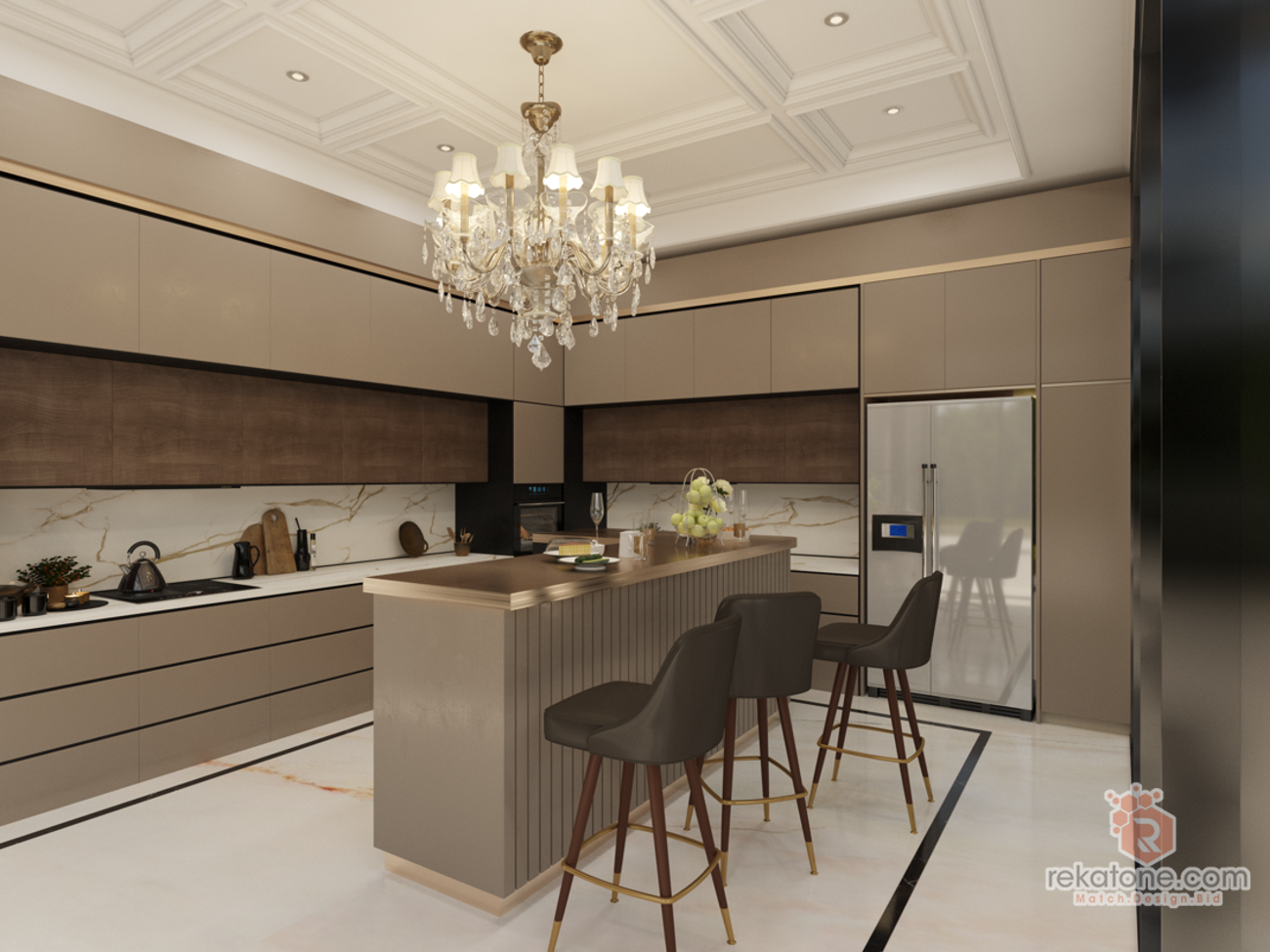 A warm neutral tone colour scheme is a great option to show luxury. The colour tone not just provide a luxury appearance for your kitchen, it is also delivered a warm and relaxing atmosphere to space. You can pair the colour with gold, white marble or both as part of your goal to create a luxury kitchen interior design.
4.

Green with gold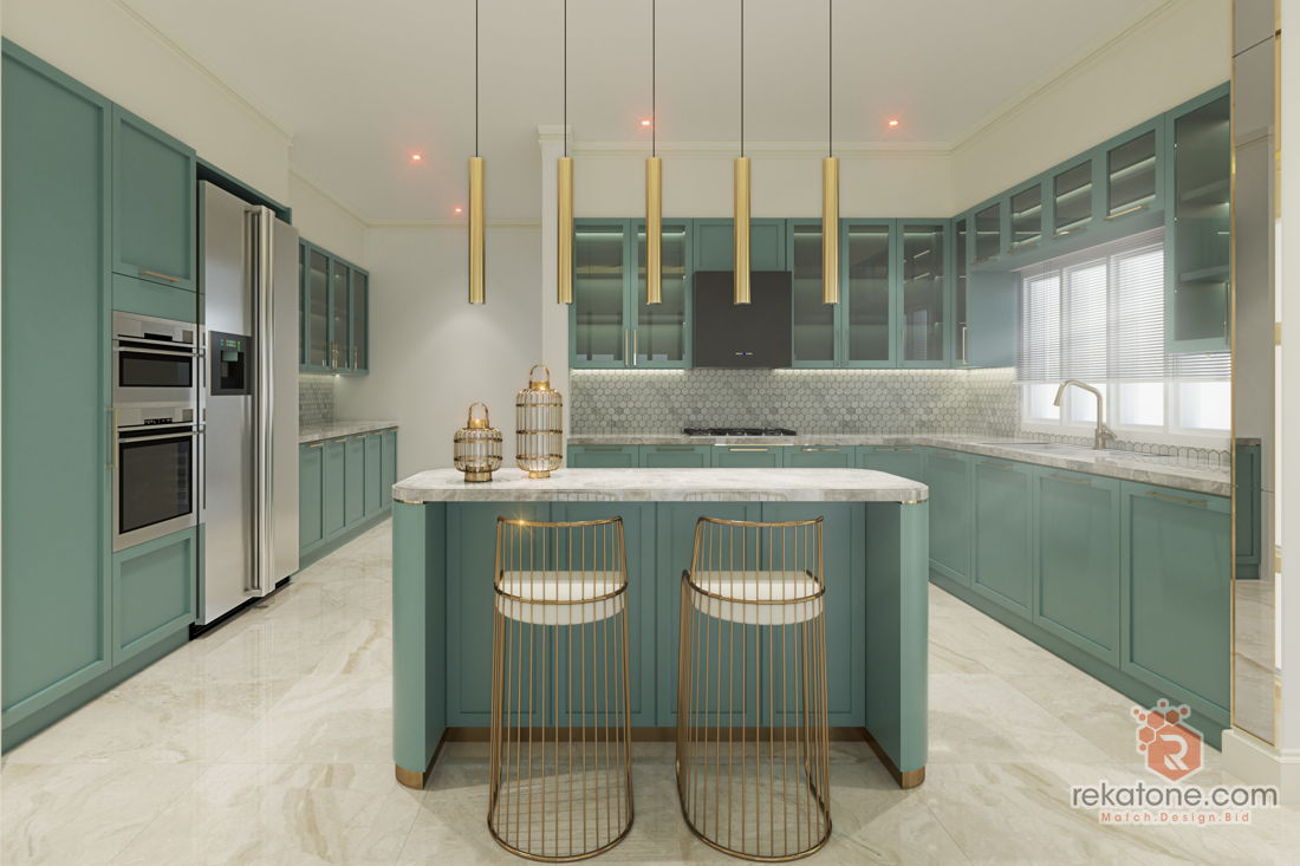 Play around with pastel colours can help in creating a European themed luxury kitchen interior design. The timeless green and gold combination has started to amaze Malaysian homeowners with its cool vibe and gorgeous appearance in recent years. if you wanted to add details, you can take pattern or texture materials such as white marble to boost up the luxury sensation.
5.

Black & white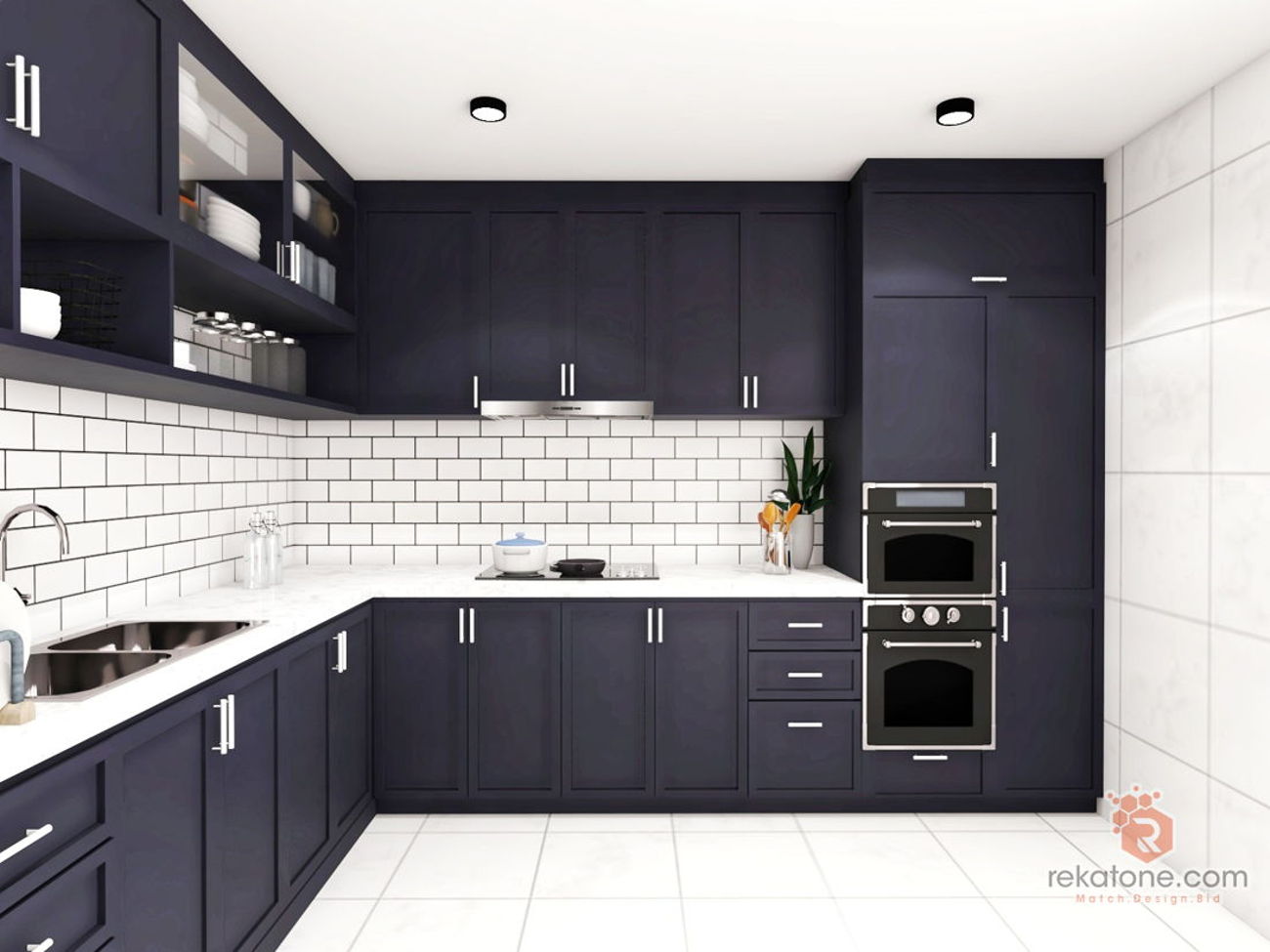 Black and white kitchen interior design is the most epic combination to create a luxury, classic and elegant kitchen design. The matching colours are continuing to stay as the most trending luxury home interior design today. In addition, pair with metallic such as gold, bronze or brass to elevate luxury even further.
We hope that these colour schemes for creating a luxury kitchen interior design gives you an idea in your kitchen renovation and do not hesitate to contact us with your problem in interior design and renovation.